Factual TV editing worthy of our eclectic, diverse society.
We turn talented young creatives into the editing superstars of tomorrow.
Tanglewood Editing Studios is an exciting new concept created by award-winning TV editor Raph Goldberg. We train, develop and give industry experience to young creative talent from diverse backgrounds who then go on to become the next generation of TV super-editors.
All our work is 100% guaranteed by our sought-after in-house Senior Editors giving you peace of mind and an abundance of talent dedicated to you and your production
At Tanglewood we address the big issues facing our art form and our industry through strategic and meticulous procurement, training and support of talent for Factual TV editing. Lack of diversity is a big problem in the TV industry and particularly within TV editing. If our TV shows are made by one homogenous group, they won't represent the wealth of diversity of wider society needed to appeal to todays' informed viewers. Finding editors up to the job to make your footage sing and get the audiences your programme deserves is another issue facing the industry. With no dedicated route to becoming an editor it's not only hard to find an editor at the moment but harder still to find someone with talent and understanding.
Your TV shows edited to the highest standards by industry leaders in collaboration with next generation of editors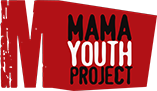 In partnership with MAMA Youth Project, we hand-pick the best and keenest young talent from drastically under-represented communities. We provide full training not only on how to edit but how to produce an excellent TV show before giving them hands on experience editing under the close supervision of Raph Goldberg.
Use Tanglewood to achieve the diversity and training commitments set out by your broadcaster
Why should your production company choose us for your offline edit?
You will have complete confidence and no shortage of talent when choosing Tanglewood Editing Studios to edit your production. Working remotely with your chosen post-house from our studio in North London your producers will liaise directly with our senior editors throughout the day maintaining the closest possible working relationship. Not only will you get a great finished show but your company will be helping to foster young talent from under-represented communities taking a big step to promote diversity and inclusion in our industry.
About the Founder
Over his 20 years of film making and TV editing, Raph Goldberg has created content for international brands including HSBC, Nintendo and Unilever to major TV networks and streaming platforms. His start in news and current affairs for ITV, C4 and Al Jazeera gave him experience of high pressure environments before moving into editing full length documentary and factual programs for Netflix, Disney Plus, C4, ITV and BBC Raph has a wealth of production experience. He has made shows for all the major broadcasters and streamers both here and in the US and continues to be in high demand due to his positive approach, talent and understanding of story and characters. Raph instils his vast experience and understanding of the complete production process into his team at Tanglewood. He has created standard operating procedures within editing that maximise efficiency and quality that every team member uses, meaning your production is in safe hands whoever is on the keyboard. Alongside the editing skills the value of being personable with a can-do attitude in this industry is another super talent he ensures his juniors develop.
Let's talk about how we can help to edit your productions